Product Profiles
20 Years of Excellence
Celebrating two decades of manufacturing dust collectors and air cleaners, Airflow Systems, Inc. offers close-ups of some of our most popular products.
To our thousands of industrial customers, we appreciate every one of you, and look forward to continuing to serve you with our ever-progressing product line.
Thank you, also, to all the outstanding air cleaning specialists who distribute our equipment. Because of your expertise and unsurpassed service, we are confident that products from Airflow Systems are well applied, installed, and maintained.
Our Commitments
Leading-Edge Engineering
Airflow Systems, Inc. was founded by a group of engineers experienced in the air filtration industry. Starting with the most up-to-date technology of that time, the Airflow Systems team began asking the question they've continued to ask ever since: "How can air cleaning products be even better in meeting the needs of industry?" The resulting design innovations have given industries an edge in performance that is both user-friendly and effective.
Quality Manufacturing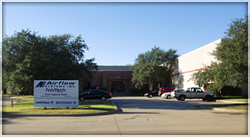 From its inception, Airflow Systems has collaborated with skilled fabricators to create finely-crafted equipment. Now, more than ever, with an 80,000 sq. ft. facility, fully equipped with state-of-the-art tooling and numerically-controlled machinery, Airflow Systems, Inc. assures precision and consistent quality in every product.
Quick Delivery
When industries need a clean air solution, they need it as soon as possible. Airflow Systems is committed to maintaining an organization-wide efficiency and manufacturing capacity for a timely response to industry's needs. While specific products and order sizes vary, average delivery time for customer orders is three weeks.